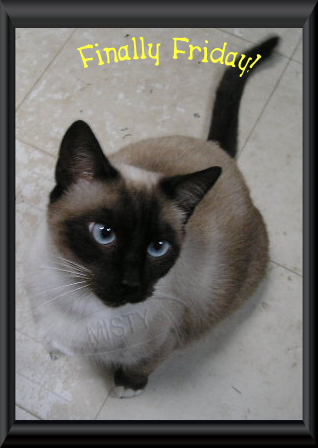 Many thanks to Josie for covering my Wednesday. We spent more time traveling, then actually at the funeral home/graveside. Definitely been frost on the pumpkins here lately. Now on to the freebies.
*Oh, I forgot to introduce 'Loki'. Don't let his sweet look deceive ya, he is a rascal!
AJ's Digi Shoppe –
Thanksgiving
Bella Gypsy –
Oh So Happy
* Scroll down for freebie
Birds Cards –
Teddy 2
*Cut file
Blackberry Jelly –
Birthday Cake
* Match this with TLC's word art!
Bugaboo Stamps –
Fat Mice Chubby Cheese
Create with TLC –
Word Art
* Goes perfect with Blackberry Jellys Stamp!
Digi Scraps –
Adorable Christmas Bear
Far Far Hill –
Vintage Christmas
Gingers House –
Word Art
*And a word about a traffic ticket
Graphics Fairy –
Vintage Fall Images
KaDoodlebug Designs –
Bunch of cute holiday type freebies
Limited Run Stamps –
Roly Poly Snowman
* Scroll down
Mein lila Park –
Tons of Christmas Freebies
Opal Manor –
Girl with Penguin
Piece of Heart –
Sharon does NOT have a freebie this week due to a death in the family. Please stop by & leave her some love.
Raspberry Road –
Frost on the Farm Cluster
Sliekje –
Christmas Stamps
The Alley Way Stamps –
November Freebies
Enjoy!

~~~~~~~~~~~~~~~~~~~~~~~~~~~~~~~~~~~~~
Whimsy Stamps
has Friday freebie ~ Josie