Happy day before the summer solstice! I love this time of year. Do you have any plans for a party? Perhaps you could gather your family and have a campfire and blow bubbles. I know I plan to hit the Dollar store today for some fun things to do with friends. It is the start of the summer and the weather here in Northern Michigan just doesn't get any better. Just hope it doesn't so I am sending good weather vibes.Now on to the Freebies!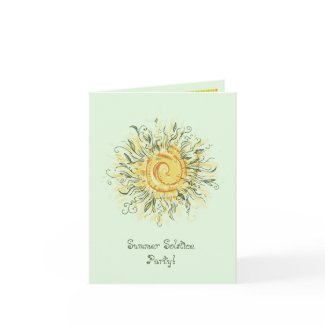 Decosses Dynamite Doodles has some word art and papers for the graduates. She has silhouette of both male and female . Very neat, Lisa.
Yellow Bliss Road has some great downloadable chalkboard patriotic printable.
Scrap Happy Paper Crafter has several from yesterday and today.

TLC

has sentiment that will keep you afloat

Enlivened Designs

has lots of freebies. Look under the tag freebies

Spyder Corner

has oh la la papers

One Charming Party

has some great notes you can print that are uplifting. Good for notebooks/lunchbags.

Trimgym's digistamps

has papers and if you have some suggestions they are looking for them

Ginger's House

has a great sentiment, but don't call her Shirley. Read her blog, LOL

Crafting with Jack

has some great flowers to layer

Sally Angel's Work

again this can be download to embroider, but look great as a sentiment.

Cottage Market

has some cute things to download to use as background paper and has circles which you can definitely use on cards.Check out the freebie tag at the top, some cool stuff.

Anne's Cards 4 U

has a geisha girl.

Free Vintage Digital Stamps

has polka dot papers. Love it..

Anjis Antics

has drawn a view of her mountains

The Stamping Chef

has a page of freebies, Cute , cute.
MeinLila Park has some sweet hearts,papers ,tags and pink turtles for us. Thanks Sandy
**************************************************
Beyond the Fringe has a freebie, hint, she is late .

Creative Cuties

has cutie dog

Free Dearie Dolls

has finally thrown the kitty with the tube in the pool . Cute
Well , that is it for me, as always thanks to our artists for the wonderful jobs they do. Without them we would not be here and to you our supporters. Always good to hear from you, yes, yes we read the comments. Thank you and have a happy Solstice Day!